So I wanted to start off with some few global news. Mostly because some cosplay issues are important to be aware of. Like this one for example:
A PC company called MSI, has been accused of stealing a cosplay image and been using it for advertisment without getting permission from the photographer or cosplayer. You can read more about it at Kotaku.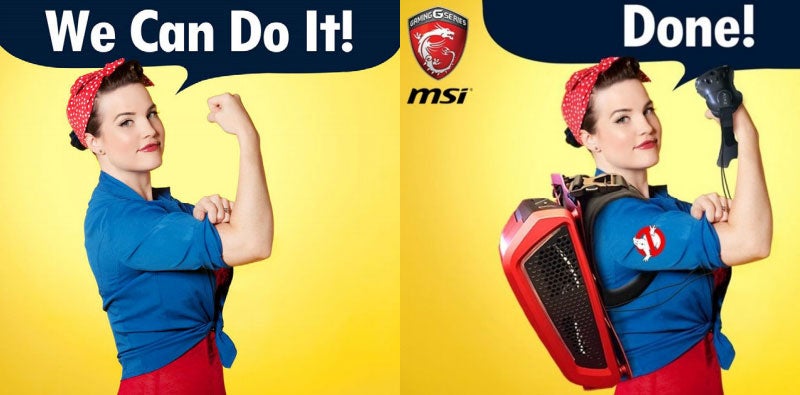 From left: cosplayer Lindze's CosMedix, photo by Pixelette Photography.
And for those who didn't know, well because it is more gaming related, The Game Awards 2016 just was. Here is a list of this years winners ^^
The Game Awards 2016 winners are annouced
Game of the Year: Overwatch (Blizzard)
Best Game Direction: Blizzard (for Overwatch)
Best Narrative: Uncharted 4: A Thief's End (Naughty Dog/SIE)
Best Art Direction: Inside (Playdead)
Best Music/Sound Design: Doom (id Software/Bethesda)
Best Performance: Nolan North as Nathan Drake, Uncharted 4: A Thief's End
Games for Impact: That Dragon, Cancer (Numinous Games)
Best Independent Game: Inside (Playdead)
Best Mobile/Handheld Game: Pokemon Go (Niantic)
Best VR Game: Rez Infinite (Enhance Games)
Best Action Game: Doom (id Software/Bethesda)
Best Action/Adventure Game: Dishonored 2 (Arkane Studios/Bethesda Softworks)
Best RPG: The Witcher 3: Wild Hunt — Blood and Wine (CD Projekt RED)
Best Fighting Game: Street Fighter V (Capcom)
Best Strategy Game: Civilization VI (Firaxis Games/2K)
Best Family Game: Pokemon Go (Niantic)
Best Sports/Racing Game: Forza Horizon 3 (Playground Games/Microsoft Studios)
Best Multiplayer Game: Overwatch (Blizzard)
Most Anticipated Game: The Legend of Zelda: Breath of the Wild (Nintendo)
Best eSports Game: Overwatch (Blizzard)
Best eSports Team: Cloud9
Best eSports Player: Marcelo "coldzera" David
Trending Gamer: Boogie2988
Source: http://www.ign.com/articles/2016/12/02/the-game-awards-2016-winners-announced
Today's music is
Hope you all have a nice day everyone! ^^